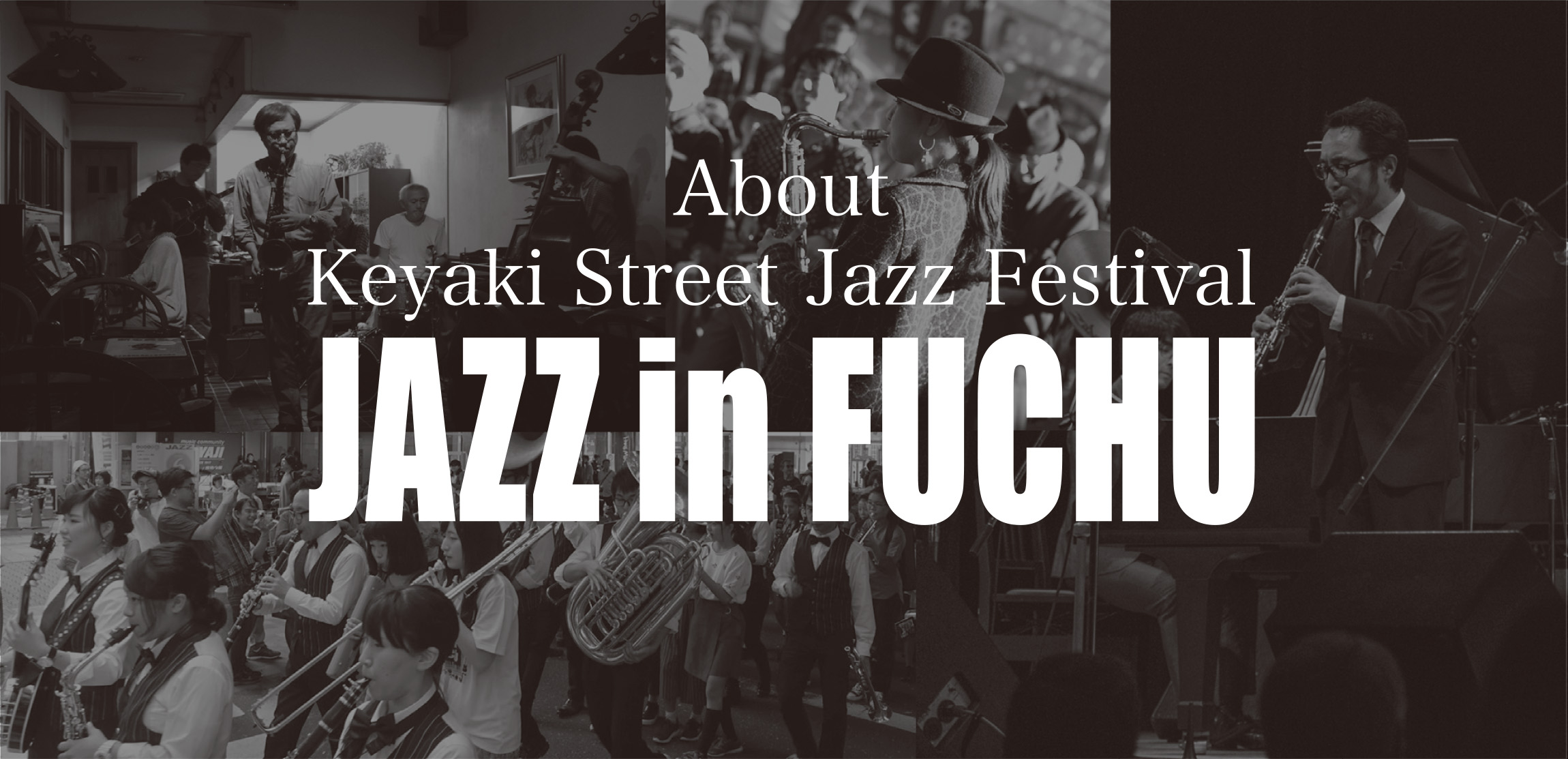 About Keyaki Street Jazz Festival 2019 JAZZinFUCHU
In 2004, the first street jazz was played in commemoration of the Fuchu city government 50th anniversary at Keyaki street, the main street of Fuchu. In Fuchu it was very few chance to enjoy the live jazz for the people. This festival was started by the sponsorship of the Fuchu Culture Promotion Foundation in 2006 for the purpose of providing an opportunity to the people to hear the Jazz more easily and closely. From 2012 until today this event has been supported by the 100% citizen's executive committee. This committee is operated by 100% volunteers and it takes care of all arrangement including selecting players, setting up the stages, inviting audience and so on. It is really a kind of citizen's event now.
Performance Sites
At around 23 stages Jazz live performance is played. Those stages are mainly at the street and several cafe shops also support it. All admission is free basically so that people can enjoy it more freely.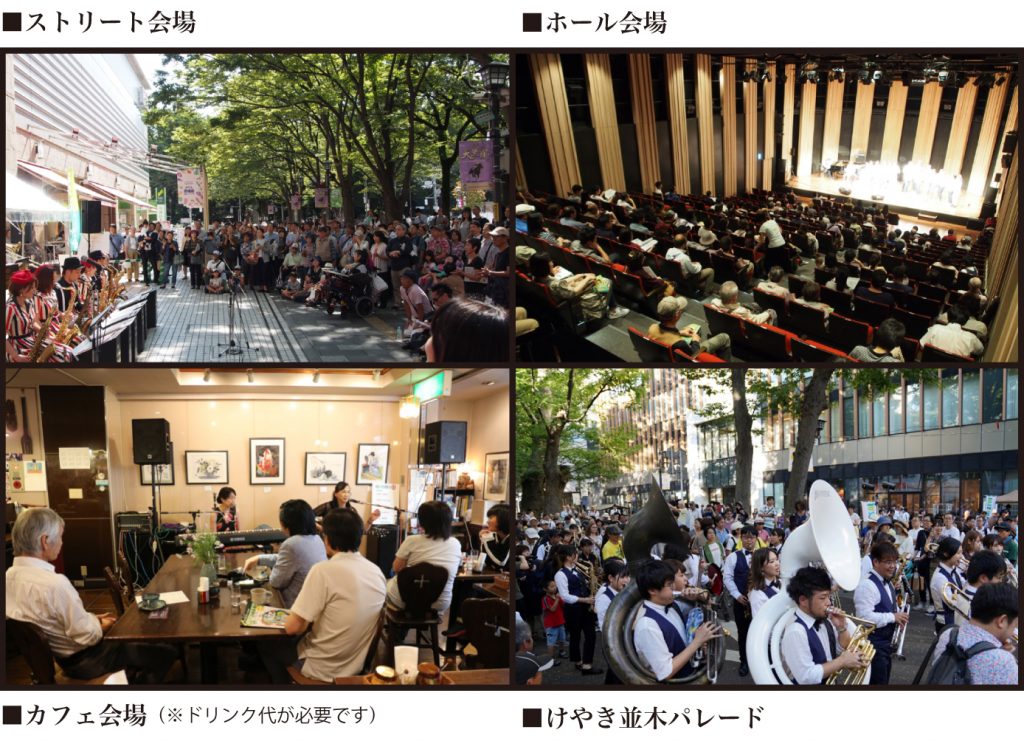 Volunteer staffs
JAZZinFUCHU is operated by the citizen volunteers. Executive committee work full of year and one day volunteers join at the festival day. Total number of people comes up to almost 200 people.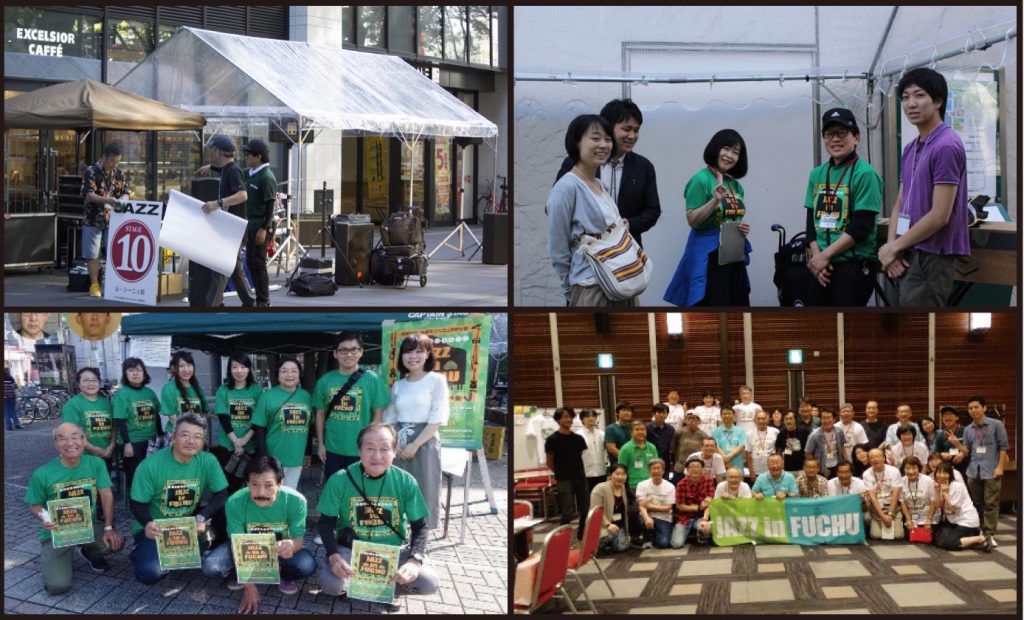 Operating committee
Operating committee work to settle the day by day various issues and propose the decision to the executive committee.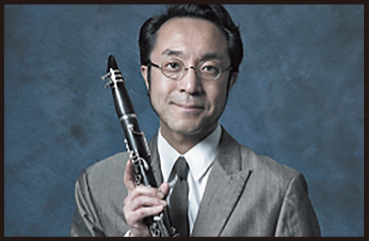 Adviser
Mr.Eiji Tniguchi, professional jazz player who lives in Fuchu, is the adviser of JAZZinFUCHU. He is advising to the executive committee about the whole operation of the event. (URL: https://www.atem-music.com/eiji/profile.html)
Contact
Please contact us for any questions through FAX, Email or the inquiry form attached.
〒183-0023
FAX: 042-370-1435  Email:mail-info@jazzinfuchu.net